MyCSResource.net Articles
Recipes Thanksgiving Spicy Tangy Pumpkin Pudding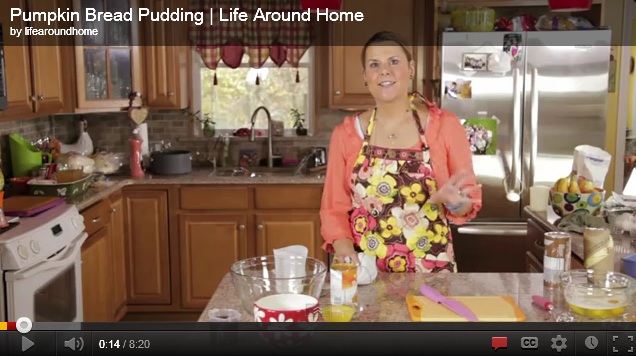 Spicy Pumpkin Pudding
If you're looking for an alternative to pumpkin pie which is still semi-traditional (using that almost inescapable fall – especially Thanksgiving – vegetable, the pumpkin), try this lovely and tangy pudding. If your tongue is sensitive, you may skip the cayenne, but do use the paprika; it won't hurt you, and it will enhance both the flavor and the color of this scrumptious dessert.
* Ingredients *
* On half cup all-purpose flour
* One cup tightly packed brown sugar
* Two and a half cups cubed raw pumpkin ( we recommend Japanese kabocha, which is small and sweeter than American pumpkin, but at any rate use the smallest pumpkin you can find) or two cups pumpkin from a can (not pumpkin pie filling; just pumpkin)
* One half cup slivered almonds
* One quarter cup lemon zest
* One cup plain unsweetened yoghurt
* Two eggs
* Three additional egg yolks
* One half cup ricotta cheese (or one half cup small-curd cottage cheese with one-quarter cup brown sugar)
* One quarter cup butter of spread
* Two teaspoons baking powder
* One teaspoon baking soda
* One teaspoon vanilla
* One teaspoon almond extract
* One teaspoon cayenne pepper
* One half teaspoon salt
* One half teaspoon ground cinnamon
* One and a half teaspoons ground ginger
* One eighth teaspoon nutmeg
Directions
Preheat oven to 400 degrees Fahrenheit. Grease but do not flour a square or rectangular pan. If using real butter, leave it out to soften at room temperature.
Combine flour, dry seasonings and baking powder and soda in a large bowl.
In a large bowl cream the butter and the sugar. Add the eggs and cream further.
Separate three eggs; you're going to use the yolks. (What to do with the whites: whip with some sugar into a little meringue for the top of the finished pudding, or season and fry up as a yolkless egg dish.) Beat the eggs until they're lemon-colored. Fold this into the butter/sugar/egg bowl. Add the ricotta and the yoghurt, and fold again. (If using cottage cheese, be sure to dissolve the sugar into it quite thoroughly before folding into the larger mixture.)
If using raw pumpkin, cut the amount you need and microwave for five minutes or until soft enough to mash on a plate whose bottom is just covered with water. Discard any leftover water and mash the pumpkin but leave it lumpy. If using canned pumpkin, open the can! Add the pumpkin, then the lemon zest, then the liquid extracts, to the wet mixture.
Add the dry mixture to the wet mixture, a third at a time, folding it in each time. Add the almonds last, and lightly blend.
Turn it all out into the pan. If you need more than one pan it's okay; you can fill a pan up to between half and three-quarters full. Bake for half an hour to 40 minutes and serve hot, perhaps with that meringue, or some heavy cream.
Source:
1. Luscious Pumpkin Desserts – Better Homes and Gardens
2. Diuretic Weight Loss
3. Fall: PUMPKIN Desserts Recipes on Pinterest | Pumpkin Dessert …

Image Credit
www.breadrecipesecrets.com
Pre: Recipes Traditional Greek Meze Appetizer