MyCSResource.net Articles
Recipes Tasty Bread with Olives and Feta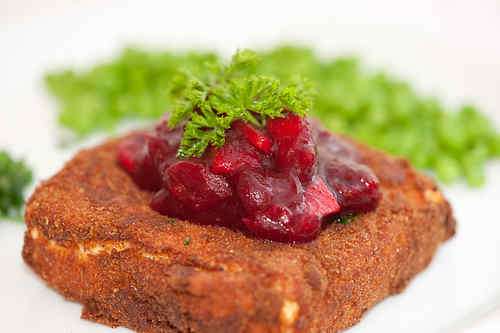 I am a fan of Greek and Italian food, and on special occasions like birthdays I like preparing an Italian or Greek buffet with antipasti and other delicatessen from the respective countries. Since last year, also self-baked olive bread, which is based on an oil dough, is always waiting at buffet to be eaten.
You need:
200g feta
a pinch of salt
1 bunch of parsley or dill
3 eggs
250g cored olives
1 glass of milk
0.5 glasses of oil
2.5 glasses of flour
15g baking soda
– I have always used glasses with a capacity of 0.3l, which seems to work out fine. –
Preparation:
Squash the feta with a fork. It doesn't matter if there are some small clots left, as they will melt in the heat of the oven. But make sure there aren't too many or very big ones.
Next, chop the parsley and add it to the feta. If you are too lazy to chop it yourself, you can buy and use the chopped/frozen one, which works out fine.
Add the eggs and the salt, and finally mix everything.
Now mix in the olives, the milk and the oil. I take black olives, but green ones should work as well, as long as they are not stuffed with anything. If you like, you can halve the olives before you add them, or cut them into even smaller slices. I personally leave them as they are; it saves time and when you cut the bread you cut the olives anyway.
Last, add the flour and the baking powder and mix everything one last time.
Let the dough rest for 20 minutes before you place it into a long, square baking tin you've buttered/greased beforehand. At about 180C, leave it for approximately 40 to 50 minutes in the oven.
Be careful! Since the dough is rising, don't fill the form to its top. For the baking tin I use, it's a bit too much dough, so I bake one loaf first and then another quarter. That works quite well, as the dough is not too runny so you can bake it even if the tin is only partly filled.
When you try to get the loaf out of the tin, be careful that it doesn't break.
The taste is best the day after you've baked it, but of course it also can be eaten when it's just freshly baked. Stored in the fridge, it keeps fresh for at least three days, maybe even longer. But it never survived more than three days in my kitchen.
It goes perfectly with antipasti and tastes lovely. The feta and the olives go perfectly with each other, but still it doesn't taste too intense. However, it is not ideal to be eaten as sandwich bread, even not with Italian/Greek sausage or cheese.
Source:
1. Bread Baking: Olive, Rosemary, and Feta Loaf | Serious Eats
2. Nutrisystem Reviews
3. Greek Olive Bread Recipe – Baking.Food.com

Image Credit
www.steffensdinners.com
Pre: Recipes Rotisserie Chicken
Next: Recipes Tomato Chutney